WHAT IS IT?
ION 7200 Tabletop


DIGITAL TOUCH CONTROL PANEL
The elegant multi-color soft-touch control panel is mounted on the front panel of the unit. One-touch operation for alkaline, acid, or just purified water with adjustable audio tones for each touch. Voice prompts and digital display confirm the pH level selected.
SEVEN pH LEVELS FROM 3.8 TO 10
Easily choose the level of acidity or alkalinity by tapping the acidic or alkaline button. Cycle among four levels of alkalinity and two levels of acidity. Or just press the "purified" button for purified and filtered water at a neutral 7.0 pH.
PATENTED MULTI-LAYER FILTER STRUCTURE
To ensure the best purification, the ION 7200 uses a multi-stage filter. Water first passes through a physical FELT membrane to remove solid particles. The water is then forced through a carbon block to remove chemicals and gases, and then through a layer of activated carbon to clean up any remaining contaminants. Finally, the water passes again through anti-bacterial ceramic layers in the ionizer to produce the purest water possible.
---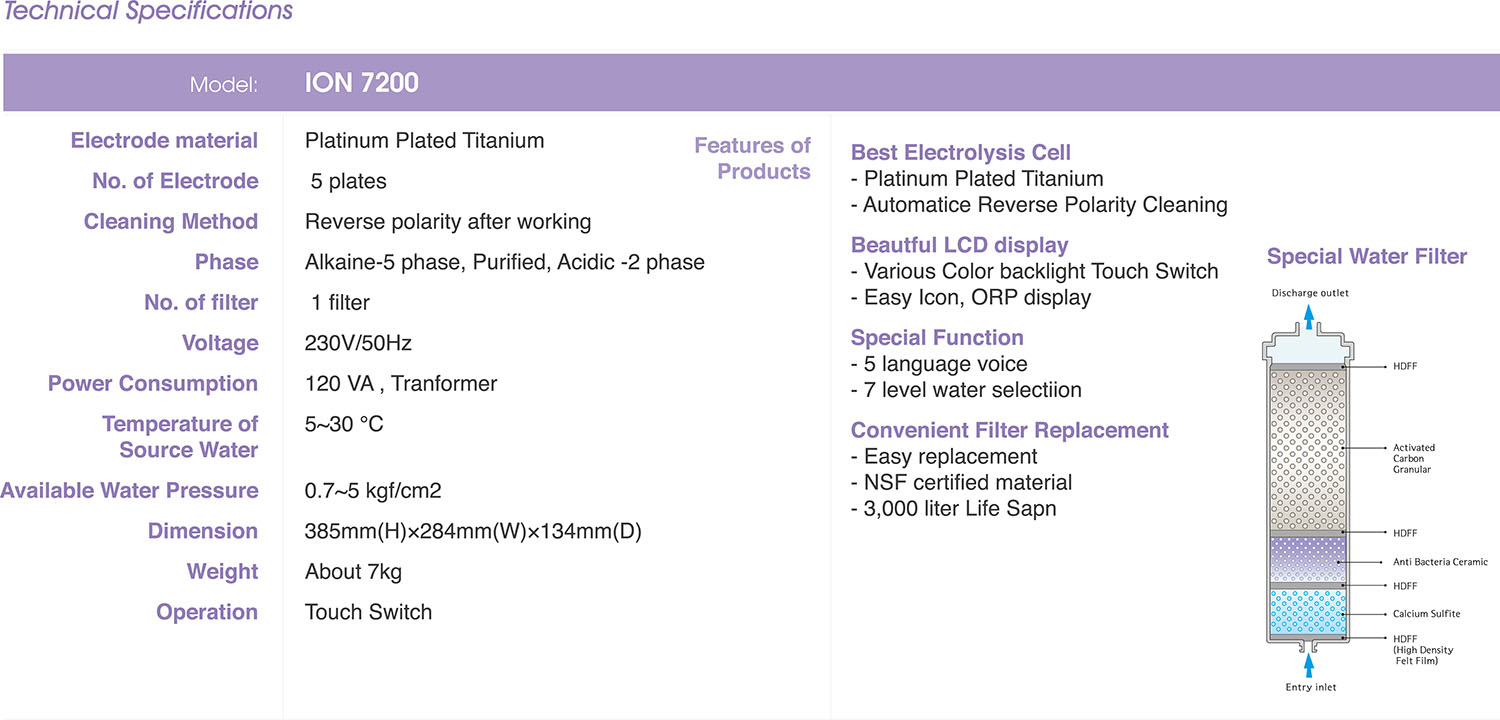 ​Specifications:
Manufacturer: IONPIA KR

Model: ION-7200

Alkaline phase: pH 8.5~10.0

Purified phase

Acidic 2 phase: pH 3.0~6.0

SMPS or Transformer (option)

Energy saving

No heat at stand-by

NSF certified material