13 Jun

0 Comment(s)
3333 View(s)
Best Industrial Water Filter in Malaysia
"Different industries require different qualities of water."
This statement was mentioned in an article showing that different filters have their advantages and limitations. For example, the F&B industries would require a more defined quality of water due to human consumption, meanwhile in the automotive and aerospace industries, precise water specifications are needed to ensure production parts of the highest quality.
Before choosing your industrial water filter, make sure to consider these factors to achieve the required level of water filtration. This is to ensure the effectiveness of water filtration that benefits the industrial activities carried out whether in factories, large restaurants or large apartments.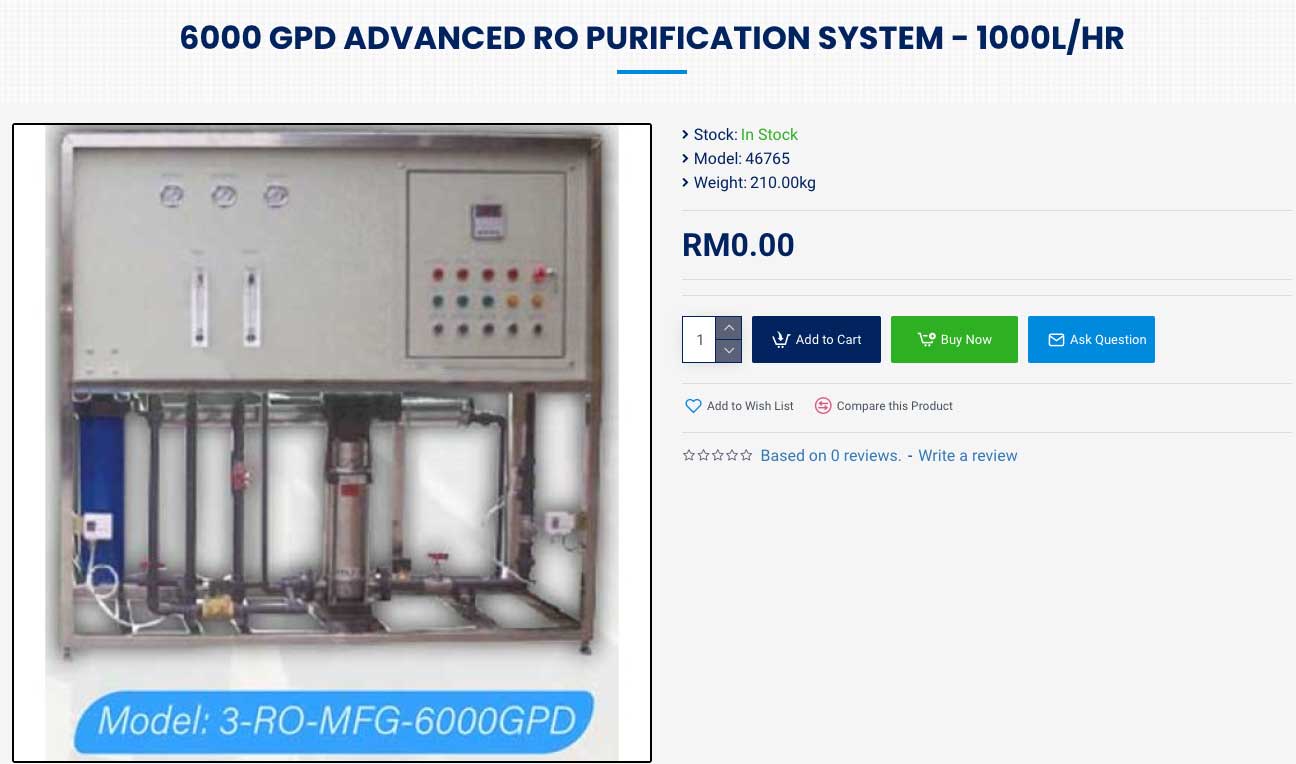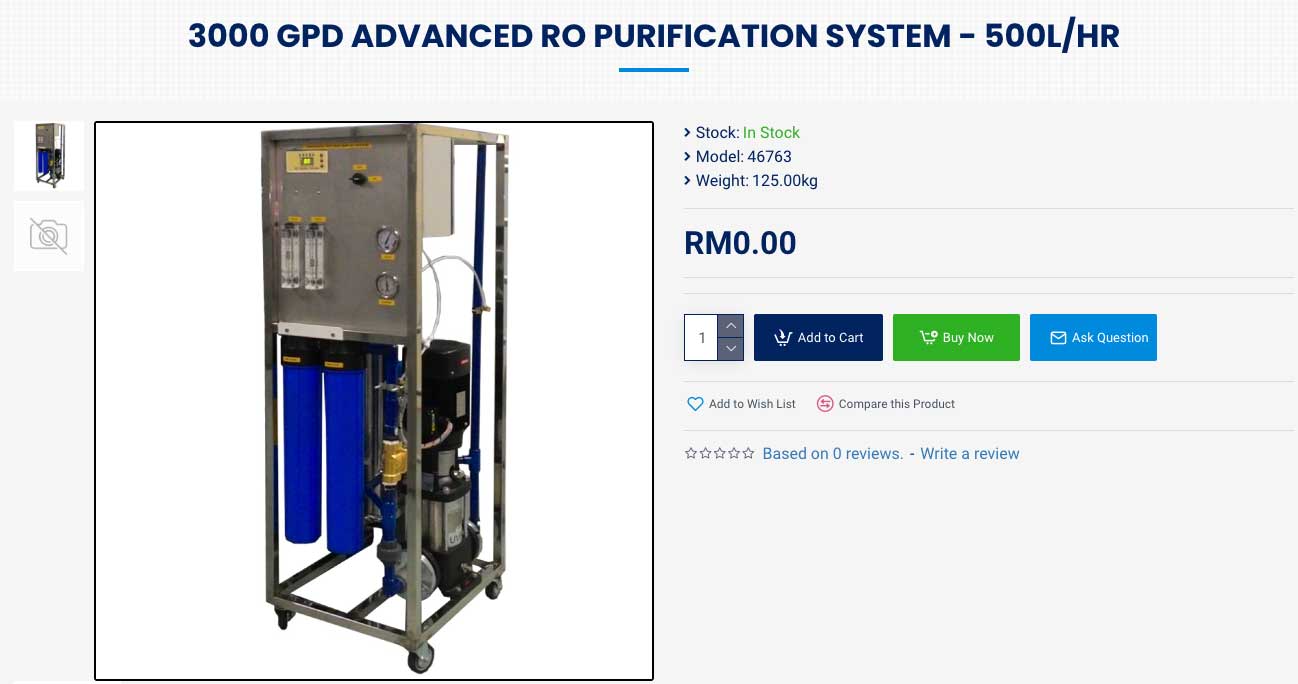 For More Industrial Water Filter System Visit our Industrial Website.
What to consider when choosing an industrial water filter?
It depends on the purpose of use of the product water and the application in the industries. If it requires non-stop filtration, then duplex filters can be used to allow maintenance of the filters without having to stop the water treatment process.
If the water is laboriously contaminated, you will need to implement frequent cleaning and filter replacement. Thus, if the raw water has a large number of impurities, sedimentation pre-treatment needs to be used.
The final quality of water required
You'll be able to determine the types of filters needed for your operation if you decided on the quality of water you want after the filtration process.
Costs throughout the filtration operation
To reduce unnecessary expenses, you need to consider the initial cost such as installation, site conditioning, and additional costs for filter media replacement and other services.
Where can I use the industrial water filter?
Agricultural applications
Automobile assemblers
Food and beverage industries
Large restaurants
Large apartments
This is an article for those working in industries who are looking for an industrial water filter;
Can be used in large usage places (apartments, big factories, large restaurants),

Can hold about 300-1500 gallons of water per day usage



AQUA KENT 300GPD
ADVANCED RO WATER SYSTEM
(For AQUA KENT 500GPD ADVANCED RO WATER SYSTEM, see here)
PRICE: SEE HERE
DETAILS
An industrial RO Water Purification System that is suitable for manufacturing, restaurants, food processing industries, shopping centres, hotels, schools, etc.
Did you know?
RO systems have 3, 4, or 5 stages of filtration and typically, 4 stages are recommended for most applications.

It can remove impurities, including microorganisms, ions, salts, minerals, heavy metals, and organic molecules.

According to this article, this system will typically operate under water pressure ranging from 40 to 100 psi and will generate 10 to 75 gallons (45-340 Liters) per day for point-of-use systems.

RO filters that are properly cared for can last as long as 10-15 years. (Source: premiersales)
It can hold about 300 gallons of water per day using its RO system.
Uses cartridge filters (Sediment 5 micron, Activated Carbon, Sediment 1 Micron) where the medium preserves impurities and releases clean water on its way out where contaminated water passes through it.
Has a slim and compact design that ensures easy attachment with tanks and water coolers.
Contain 2 sediments and 1 carbon block filter for filtration.
Sediment filter: Used in a variety of applications including commercial applications and removing sediment like sand, debris and dirt from water to protect a water treatment system.
Carbon block filter: Used for organic impurities, and chlorines and improving the smell and taste of the water thus making the water purified.
3 RO membranes and 2 high-pressure pumps for purification.
Ability to produce RO water with its three 20-inch pre-filters followed by three times 100 GPD membranes.
Built-in pump installed to ensure sufficient pressure and maximum performance.
User are also able to add ons a Hydrostatic Storage Tank which is optional for an additional storage tank that can hold 8-20 litres capacity for 300 gallons of water per day. This is to ensure a constant water supply even when there's no electricity or running tap water.

Contact Us at enquiry@aquakentro.com.my for more information or whats app us at +60193401248